The county reached an unfortunate milestone Tuesday afternoon, as 10 people have died from COVID-19, according to the latest report from the Tennessee Department of Health.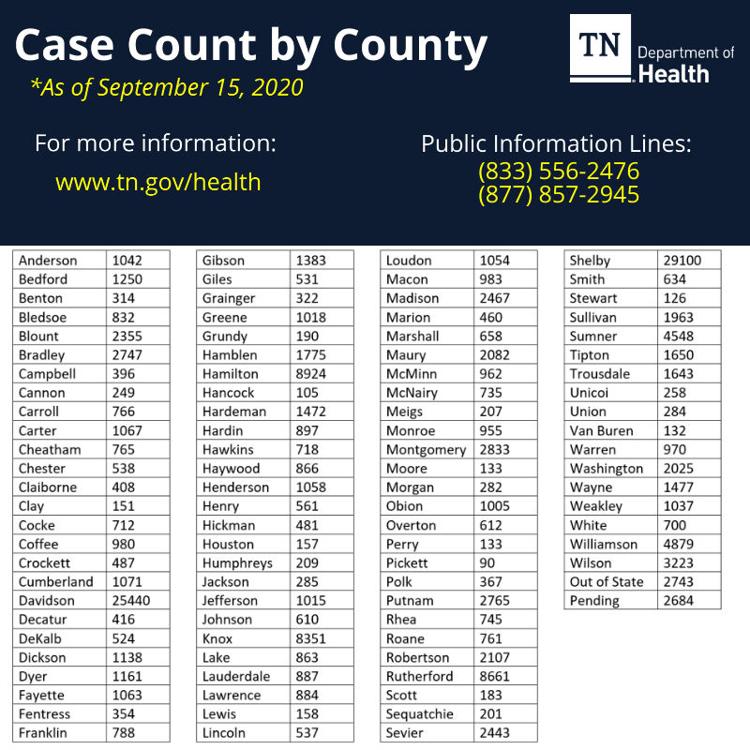 The daily report lists Coffee County as just 20 cases shy of 1,000 overall cases of the virus, as well, with 980.
Of these cases, 189 are considered active, while 781 are considered inactive/recovered.
Two of the deaths were reported at Morning Pointe Senior Living in Tullahoma, which previously experienced a cluster of cases. The Morning Pointe cluster has been closed, per the state health department's data from long term care facilities.
As of Tuesday, Sept. 15, the only Tullahoma long term care facilities listed with active COVID-19 cases were Life Care Center of Tullahoma and NHC Tullahoma.
Life Care has six positive COVID-19 diagnoses out of 76 residents, with one of those recovered, per the state dashboard; the facility is also listed as having 11 staff members positive for COVID-19.
The state has NHC with seven of 90 residents with COVID-19 and three staff cases.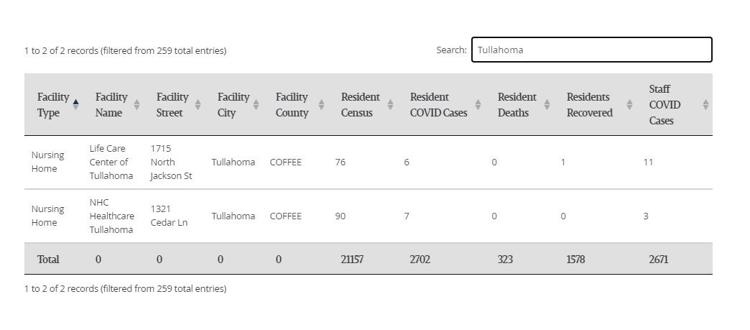 However, the NHC Tullahoma website has different numbers. Per its own dashboard, it has 11 in-house patients with COVID-19, though one of them has recovered. NHC's self-reporting dashboard also has four staff members with COVID-19, though one of those cases is considered recovered.
NHC also reports one death at its facility.

The state's dashboard is updated weekly on Fridays, per the TDOH.
On the school side of things, Tullahoma City Schools reports minimal cases in its facilities.
Per the Tennessee Department of Education School Opening Dashboard, TCS reported "<5" cases among students and "<5" cases among staff members this week.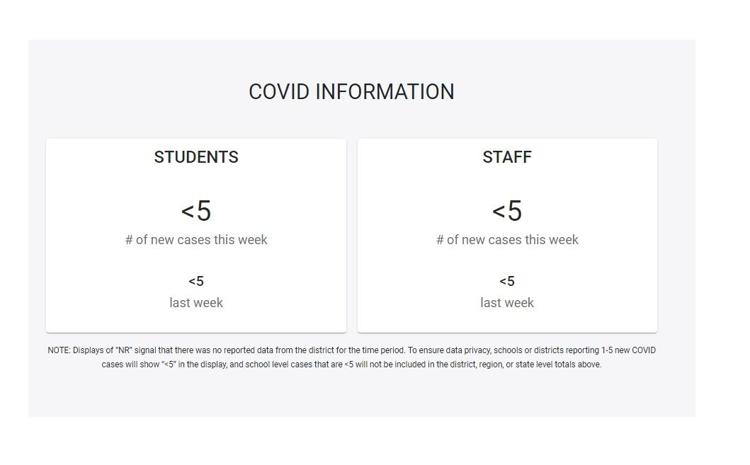 The school system reported the same figures the week prior, per the dashboard.
According to TDOE, if a school system reports between one and five new cases of COVID-19, the "<5" figure will appear in order to ensure data privacy.