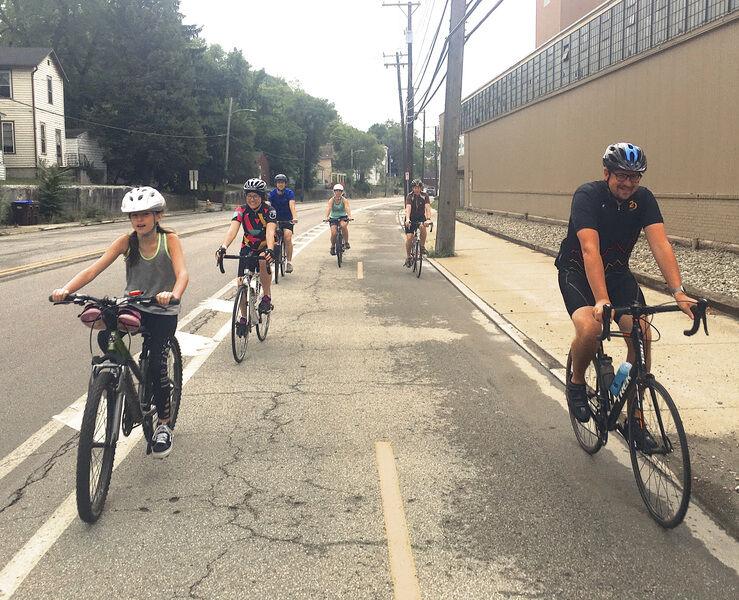 SHARON – While Maeve Fertig didn't make the other cyclists nervous, a few looked back to check on her now and then as they meandered through the streets of Sharon.
The 11-year-old Sharon girl did well in keeping up with the pack.
"I liked it,'' she said after completing the 6-mile tour.
Nobody was calling Sunday's cycling event Tour de Sharon. That's because it wasn't meant to be a race, said organizer Amy Javens.
A retired professional triathlete, Javens hosted the leisurely cycling tour — dubbed Bikes, Brunch and Brews — as a way of promoting health and the city. The two dozen cyclists finished at Lulu Beans Cafe and Coffee in downtown Sharon, where they could sip coffee and order a meal.
"We want to have another event in September,'' Javens said.
A good possibility is using mountain bikes at trails in the region. Javens said she has seen steady growth in cycling among all age groups.
"We do have a big cycling community,'' she said.
People shouldn't be intimidated by the sport, Javens added.
"Anyone can learn how to ride a bike,'' she said.
There was a true mix of skill levels on hand for the riding adventure. Count D.J. Harkabus among the hardcore cyclists.
"I think I've been riding a bike since I was 4,'' he said.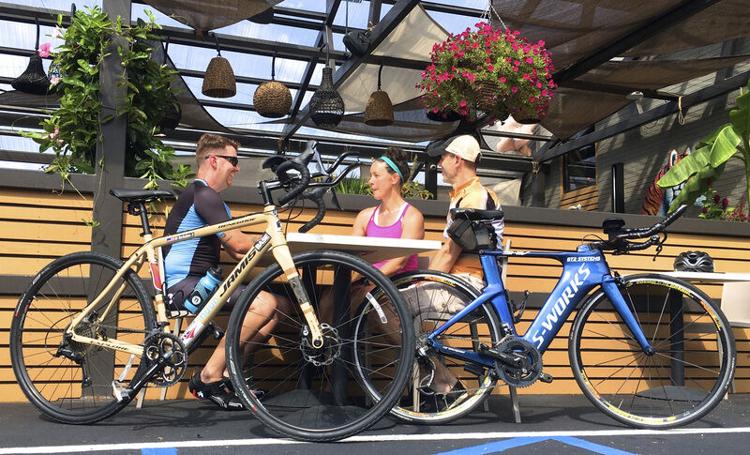 A firefighter for the Sharon Fire Department, Harkabus competes in triathlons and rode 30 miles Sunday morning before the Sharon tour.
This has been a dismal year for endurance events, Harkabus relates.
COVID-19 has caused cancellations of major marathons such as New York and Boston, because each can draw tens of thousands. Triathlons have met the same fate, he said.
"Nobody wants to have thousands of extra people in their community,'' he said.
And yet the pandemic has attracted new people, yearning to be outside, to the activity.
"You do see a lot more cyclists now,'' Harkabus said.
For Jen Krezeczowski, owner of Lulu Beans, the event shows that the downtown is building a community and a concern for fitness and health.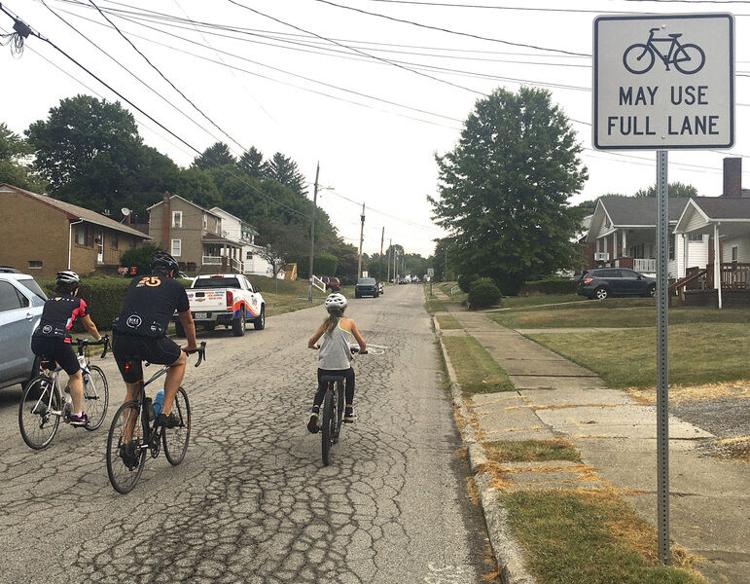 "It's about comradery and taking your minds off of everything that's going on,'' Krezeczowski said.
Javens and her husband Chad will join the downtown Sharon business community. They plan to open an indoor cycling center that will occupy part of the former Willson's Furniture building at East State and Chestnut streets early next year.
They already have a name, Yellow Jersey, which wasn't chosen at random. In the Tour de France, which takes place annually over two weeks, the race leader wears a yellow jersey.
"We want more people to know that,'' she said.