A fifth COVID-19 death was reported in Coffee County Wednesday, according to the latest report from the Tennessee Department of Health.
The report, which is updated every afternoon at 2, also listed Coffee County as adding another 20 cases of COVID-19, for an overall total of 650.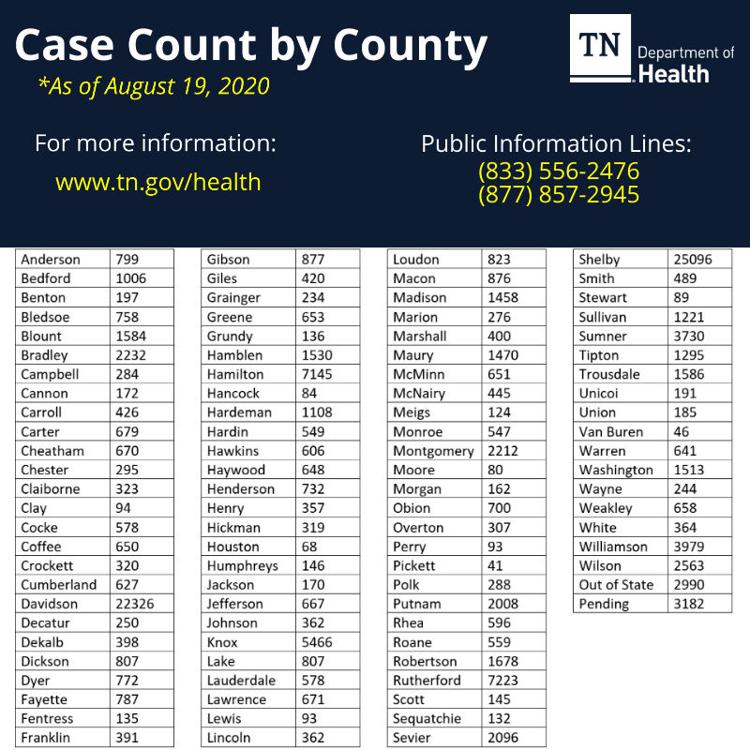 The net change from Tuesday to Wednesday was +13, with the new death and six more recoveries making up the other seven cases.
There is no information about whether the individual lived in Tullahoma, Manchester or rural Coffee County. The state health department does not break down COVID-19 case information by city due to HIPAA laws.
Statewide, Tennessee added more than 2,000 new cases of COVID-19 in 24 hours, according to the report.
To date there have been 1,452 deaths in Tennessee from the disease.
The Wednesday figure is .56% of the total estimated county population (318 active cases divided by est. pop. of 56,520).