Those who love coffee know that it is an extremely serious topic to have endless conversations about! Once you get addicted to caffeine, there is no looking back. While it may not be the best for you (black coffee is recommended for its health benefits!) there are a few of us who cannot go without our daily fix of caffeine, be it on the weekday or weekends. And once we get into the coffee craze, we yearn for the best coffee hubs that will satisfy our cravings and tantalise our taste buds. Here is our list of the top coffee spots in Dubai that you can and will never get sick of!
1. Stomping grounds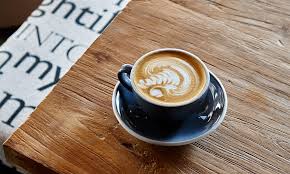 While this coffee hub has been around for a long time, we feel it is quite underrated to say the least. Popular for its premium single originals and locally roasted specialty batch coffee, it is one of the best spots for breakfast too. But if you are not a morning person, the café also serves lunch and dinner. While its food may not be out of this world, the coffee is great to get your day started and kicking!
Location: Villa #98, 12D Street (Corner -1 51st St)
2. Angelina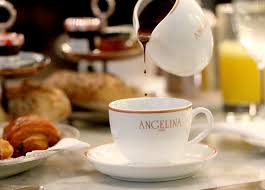 Famous for Angelina pastries, it is a luxury brand Restaurant at The Dubai Mall. Angelina serves breakfast, brunch, lunch and dinner. There is a big debate over whether Hot Chocolate classifies as coffee or not! However, we feel like while coffee addicts may be inclined towards the latter, Hot Chocolate is enough to get that tad bit of caffeine dose you may be looking for. Angelina is world famous for their old fashioned Chocolat Chaud "Africain". Their Hot Chocolate is heavenly. Since the consistency is on the thicker end, you might need a spoon to devour it!
Location: Dubai Mall
3. The Espresso Lab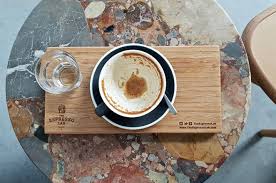 It is the only specialty coffee spot in Dubai Design District. Modern-day interiors and a laid-back feel are enough to get this place vibin'! It offers a diverse range of organic coffees sourced from around the world. Everything else is in-house, from baking bread to master roasters taking care of the grounding of coffee beans. It is a promising spot for coffee lovers, with Gilbraltar being the most popular drinks on the menu. Not only does it satisfy your caffeine cravings but also helps keep your sweet tooth content. The almost-sweet espresso is enhanced by a velvety foamed milk and is highly recommended.
Location: Unit 8, Building 7, d3
4. Brew Café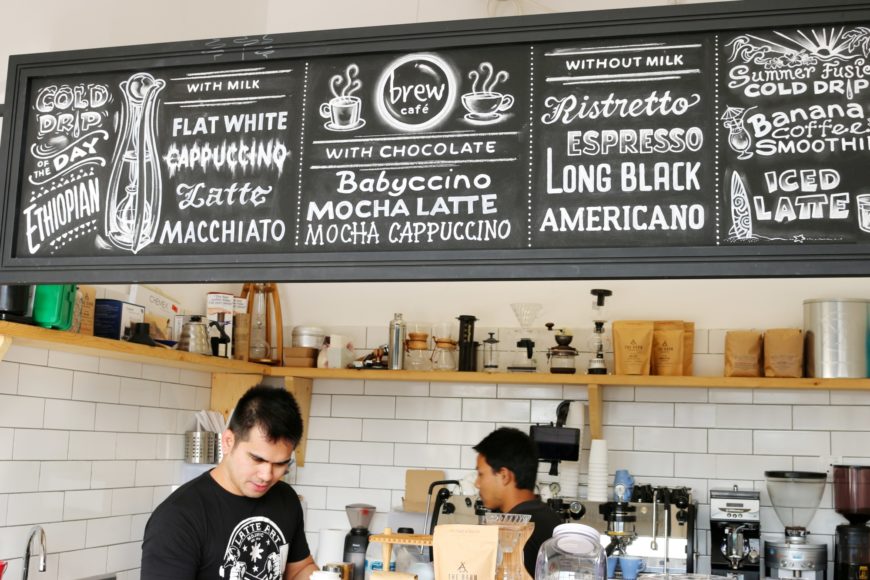 The major stand-out point of this eatery is that it uses Valrhona chocolate in mocha. Isn't this enough to get your mouth watering? From brownies and basque cheesecake to cookies and more, it is a great hangout spot. The organic Peruvian coffee is a must-try along with chocolate chip cookies, iced latte and mocha latte. A relatively smaller place adds to the cozy factor! Dining here comes to about Dhs50 for two people.
Location: Jumeirah Beach Road, Umm Suqeim 2
5. Depresso Café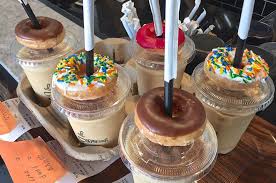 Do you ever feel depressed if you are without your daily fix of coffee? This is your place to be! The coffee selection here is pretty diverse and might just leave you confused at your first visit. But this is one of those places that will slowly but surely grow on you! From the creative Cereal Latte to Pink Choco, it is definitely worth a visit. The acai soft serve is a sure-fire stand-out!
Location: Umm Suqeim, Jumeirah
6. Boston Lane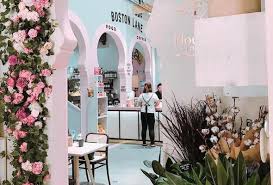 Inspired by Melbourne's laneway coffee culture, this modern-esque coffee shop is located in the heart of Dubai's underground art, fashion and music scene – Al Quoz. From cheese and garlic toasties to the heavenly Golden Grand latte (which is vegan FYI!), it will leave you energized and satisfied. The all-pink Boston Lane is surely a hidden gem, tucked away in the corner but if you get to visit it, you are one lucky person!
Location: The Courtyard, Al Quoz