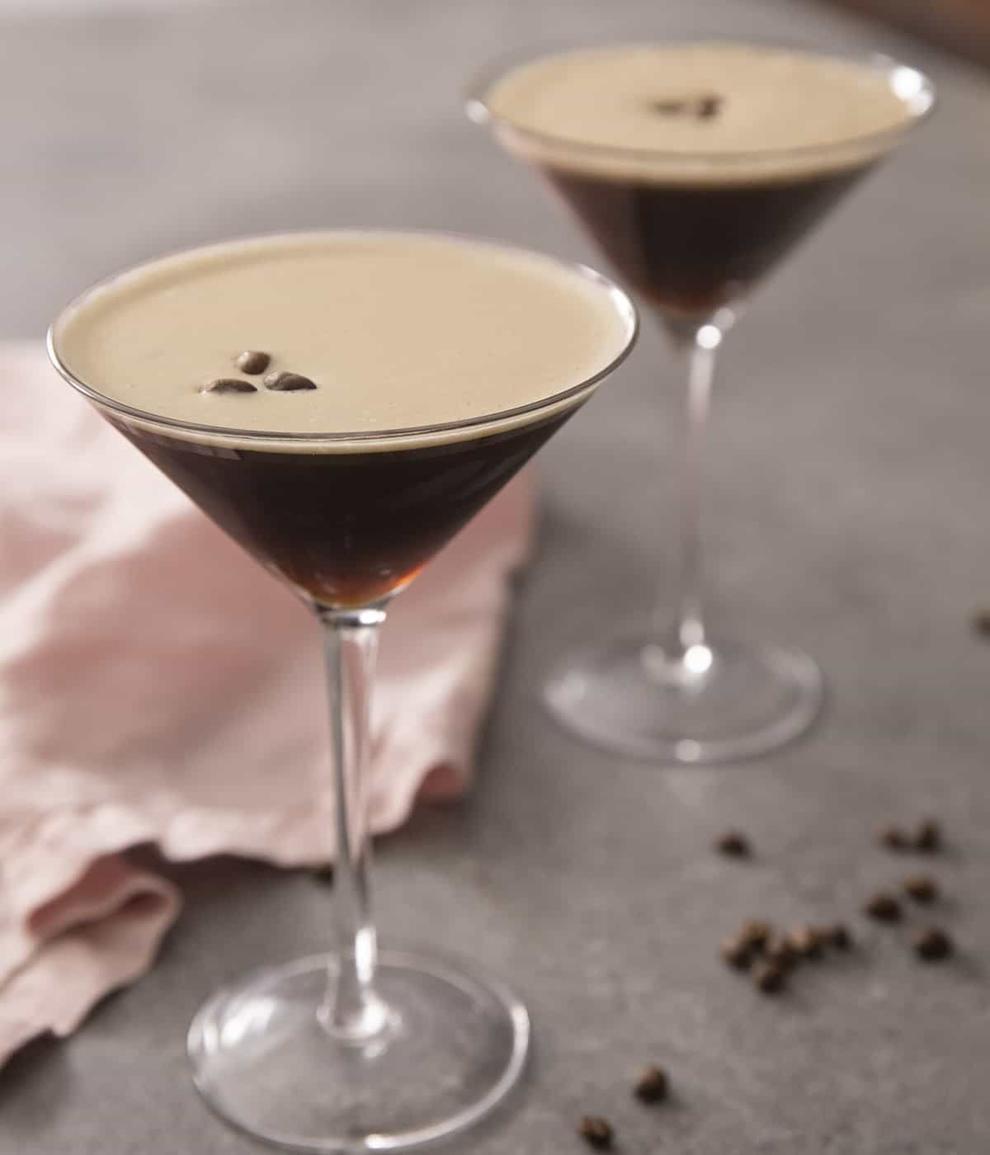 If you love coffee I urge you to try any coffee lover's dream cocktail…Espresso Martini! Technically it's not a true martini like a classic French Martini because it doesn't contain any gin or vermouth but it's served in traditional martini glasses and has become just as iconic.
It's strong but sweet, rich, smooth, and utterly delicious it's pretty much like your after-dinner coffee, liqueur, and dessert all in one. If an Irish Coffee is your thing you're guaranteed to love this! The best part is how quick and easy it is to make, all you need is four easy ingredients and a cocktail shaker.
---
Prep: 5 minutes
Total: 5 minutes
Yield: 1 drink
---
Ingredients:
• 2 ounces Vodka
• 1/2 ounce coffee liqueur (usually Kahlúa)
• 1 ounce espresso freshly brewed (or cold brew concentrate)
• 1/2 ounce simple syrup
• Garnish: 3 coffee beans (Three coffee beans are the traditional garnish of Sambuca in Italy. It's called La Mosca ("The Fly") and it's meant to represent health, wealth, and happiness.)
---
Directions:
1. Brew the espresso and let it cool completely.
2. Add ice to a cocktail shaker then add the cooled coffee, simple syrup, Kahlúa and Vodka.
3. Shake very hard so foam is formed, then strain it quickly into a Martini glass. Top with three coffee beans and serve.
---
Recipe courtesy of Preppy Kitchen.