In the January of 2020, approximately 3,700 human years ago, Southern Season in Chapel Hill permanently closed after well over 40 years of business. Southern Season is a place I miss dearly but, more than the store itself, I miss the bottle shop in the back.
Sure, the deli was nice. The coffee shop was fine, the dry goods and kitchen wares were always up to the task of making something delicious. I certainly miss buying fresh coffee beans and loose-leaf tea, just as I miss finding some crazy new hot sauce tucked far back on a shelf – but it's the Southern Season wine and beer selection I find myself thinking back on the most, complete with a couple beers on draft in the back you'd be free to sip on while you browsed.
A while ago, I inherited a small wine cooler. Not quite suited as a refrigerator, keeping a constant 65 degrees Fahrenheit with no way to adjust it, this little cooler wrapped in wooden furniture is suited for one thing and one thing only: storing bottles. Currently, most of the bottles in it were acquired during the closing days of Southern Season, treasured brews that belong in a colder time of year. Dark beers, sour beers, celebration beers. Here are three – and one bottle of mead – that I'm pretty excited to crack open once fall arrives:
American Solera Barrel Aged Dilemma
This beer exemplifies something that I had at Southern Season that I don't have elsewhere: the hookup to some exclusive stuff. Having a friend behind the counter of just about anywhere can provide some pretty impressive bonuses, from an at-cost bottle of the sought-after Founder's Canadian Breakfast Stout to this American Solera beauty: an Imperial Stout blended from six other stouts, all aged in their own respective barrels of rye, bourbon and whiskey. The "Dilemma" was only released to members of the American Solera brewery in Tulsa, OK, so Lord knows how my friend behind the counter even got this.
Trophy Brewing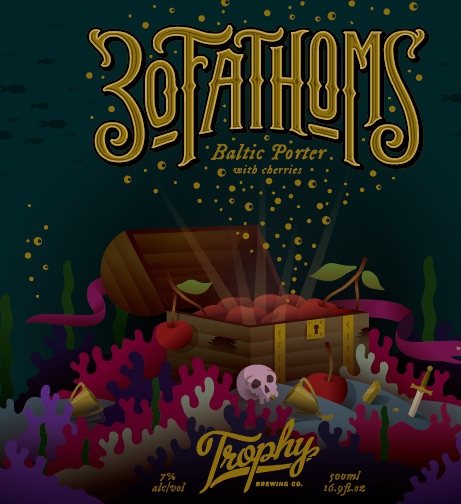 30 Fathoms Baltic Porter
This is something a little closer to home, and a bottle I've actually had before. It was good enough that I decided to keep one in the cooler for my next turn around the sun, and I'm sure that I'll be glad I did. It's a dark beer, but heavy without being oppressive. Sweet, a little sour, sometimes heavy handed with the cherry notes, but I can live with that — especially in the winter. This particular beer also ranks high in terms of malt flavor, which is just fine by me.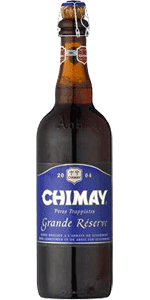 Chimay Grande Réserve
Not so much an exclusive offering as just something a little fancier than normal, this Trappist dark ale was the last purchase I made at Southern Season before saying goodbye forever. It's definitely a celebration sort of beer, all tall bottle and metal-wrapped cork up top. I probably could have bought another by now, cracked this one open, but I'm saving it for a special occasion. I'm not sure what yet but, when I'll know when I know. I'm a big fan of Trappist-style ales, and the pedigree of Chimay is impeccable. This beer comes straight out of a Belgian monastery with over 150 years of history in the brewing business, so I feel like it's practically a guaranteed home run.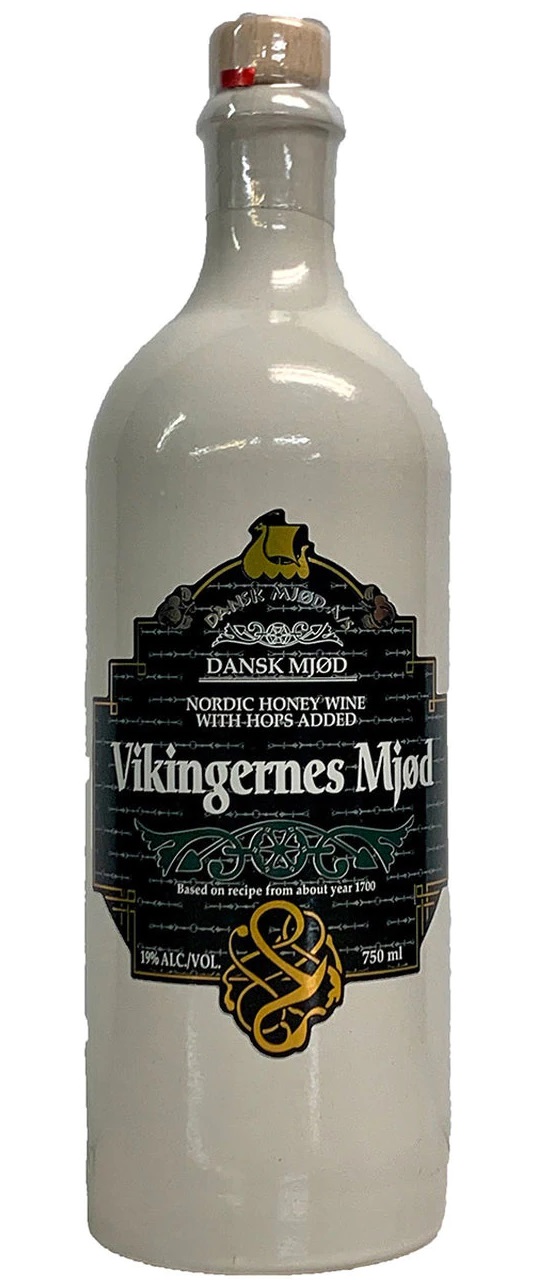 Dansk Mjød Vikingernes Mjød
Mead has been discussed in this column before, and I've been known to enjoy a horn of mead from time to time. Southern Season's storied selection of wines and beers and other alcoholic offerings allowed me the opportunity to purchase a mead straight from literal Denmark. I'm a big fan of Pittsboro's Starrlight Meadery, and I figured that this traditional mead would be as close as I could taste to what the Norsemen of old drank. It's even got added hops, something that would have been done increase the shelf life of the mead on long voyages, for additional authenticity. The site describes the flavor profile as "slightly spicy, aromatic, sweet and semi-dry mead, which is reminiscent of white port wine." That sounds like something I'd like to try, and I look forward to uncorking this particular bottle in the dead of winter with my retinue of battle-weary comrades.
Chapelboro.com does not charge subscription fees. You can support local journalism and our mission to serve the community. Contribute today – every single dollar matters.
Related