Celebrity chef Giada De Laurentiis' Espresso Brownies just on their own are thick and fudgy treats. Add the Food Network star's indulgent glaze and it elevates this dessert to an unforgettable chocolatey experience.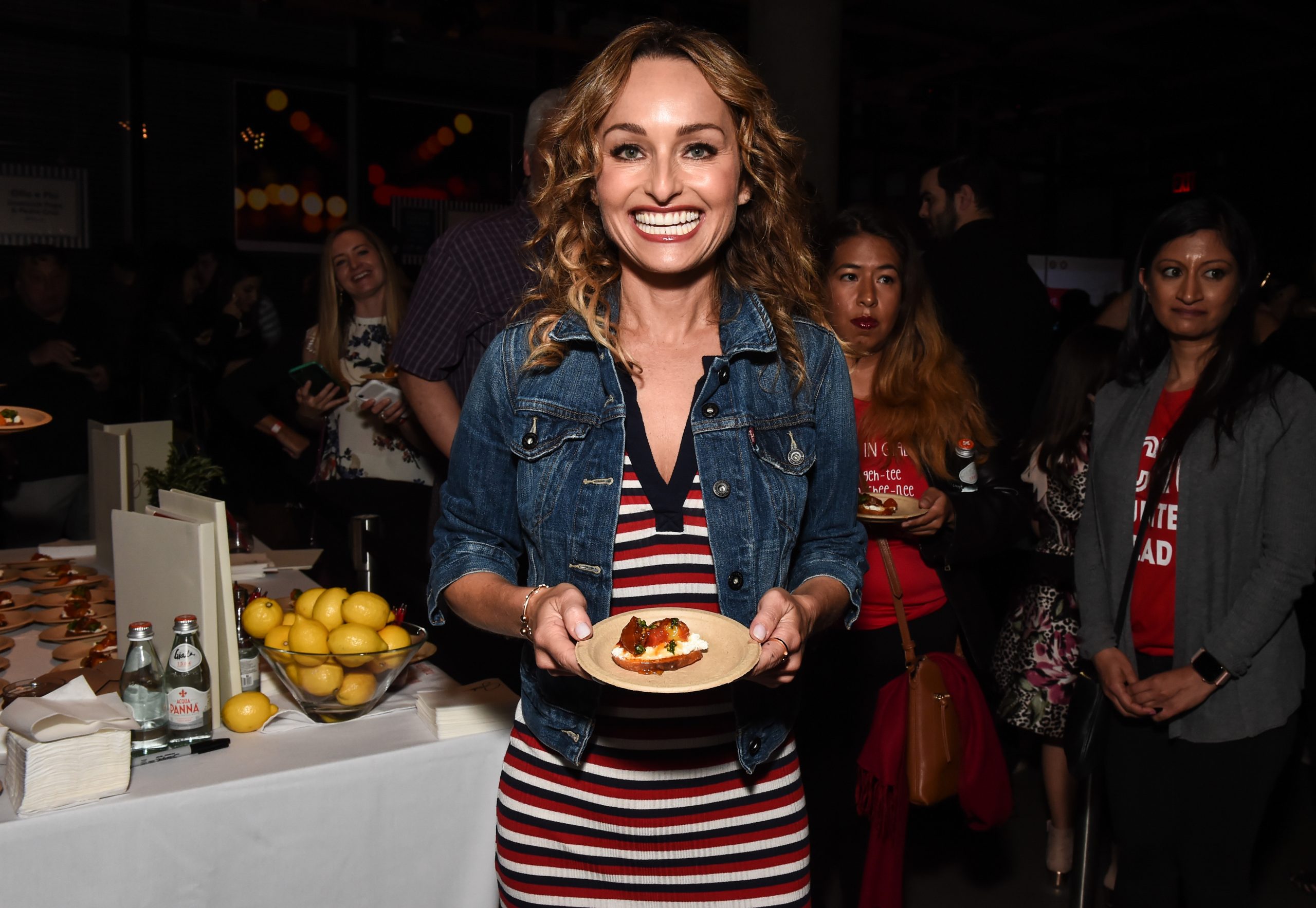 What you'll need to make De Laurentiis' Espresso Brownies
For this intense brownie recipe (ingredient quantities, recipe video, and reviews can be found on the Food Network website), you'll need to have on hand: cooking spray, water, vegetable oil, eggs, espresso powder, boxed brownie mix, semisweet chocolate chips, vanilla extract, powdered sugar, and unsalted butter.
In the Food Network video for this recipe, De Laurentiis points out, "Coffee and dessert can be difficult to juggle at a finger-food reception. Here's a solution: espresso brownies. This recipe is so easy."
How to put this recipe together
Preheat your oven to 350 degrees F. In a large bowl, combine the water, oil, eggs, espresso powder ("Espresso powder gives that wonderful, strong coffee flavor but it mixes in really well because it's just powder"), and the brownie mix ("Just use your favorite brownie mix. No one needs to know that they're boxed!"). Stir until it's well combined ("Don't overmix it because I still want to keep it light and fluffy") and add the chocolate chips. Place the batter into a greased 9 by 13 pan and bake for a little over 30 minutes.
While the brownies are cooling, the espresso vanilla glaze is prepared. Stir two teaspoons of the espresso powder into two tablespoons of water. Add the vanilla extract, powdered sugar, and room temperature butter ("The butter just makes the glaze harden faster and kind of gives it a thicker consistency") and whisk until it's well combined. This glaze is now poured over the brownies and kept in the refrigerator until the glaze sets. Cut the brownies into serving-size portions and enjoy!
Home cooks sang the praises of De Laurentiis' Espresso Brownies
Reviewers loved De Laurentiis' brownies but they went ga-ga over the dessert's glaze.
"I am not a big fan of brownies. The glaze, OhMy… especially like this one, Crazy Cakes!! The combo tastes like, a really good baked, cake donut!!! Just give me a large pot of black coffee to wash it down!!! The 5 stars are for the glaze!," said one home cook.
Another reviewer said, "I've made this recipe dozens of times with a variety of brownie mixes and it never fails me. These will keep you up at night, partly due to the caffeine and partly because you can't stop thinking about them."
"I make these all of the time! I make them in an 8×8 pan, so they take a little longer to bake, but I like the thicker brownies. The glaze is awesome," another fan said.
"These are my go-to brownies when short on time and I feel like the mocha flavor. They're great for bake sales at work as well as for family and friends. Yummy!," another home baker shared.
RELATED: Giada De Laurentiis Celebrates Fall With Spiced Apple Cake: 'Your Kitchen's Going to Smell Delicious'