Local, local, local.
This time of year, there is always a push for holiday shoppers to patronize community businesses and seek out locally produced products. At a time that has been especially difficult for small businesses due to the coronavirus pandemic, this message seems even more pertinent.
"This year more than any other it is so important for us to support local businesses," said Cache Valley Visitors Bureau Director Julie Hollist, noting the struggles experienced by many local restaurants and merchants.
Hollist and her assistants at the Visitor's Bureau gift shop in the Historic Cache County Courthouse are some of the valley's biggest cheerleaders, so they're always quick to recommend local merchants and products. "It's fun to give and receive unique gifts, and buying them from local artists and shops guarantees that you will," Hollist said.
Logan Mayor Holly Daines joined the chorus last week with a proclamation declaring Nov. 28 "Small Business Saturday."
"This is something we do every year to recognize our small businesses. They're such a huge part of our local economy," Daines said. "So on that Saturday after Thanksgiving when a lot of people are doing holiday shopping, we just encourage our citizens to patronize our local small businesses, those that are owned locally. Shop local, shop small, especially on the 28th."
In keeping with the shop-local theme, The Herald Journal decided to put together a list of 12 Cache Valley gift ideas — one for each day of Christmas, as it were. It's our hope some of these selections will make just the right gift for that hard-to-buy-for parent, your treasured neighbors, the kids, or even far-away Aunt Alice in New Jersey. (Note: This is by no means a complete list of Cache Valley products or vendors — just a few fun suggestions.)
1. "Bear Lake Monster" soap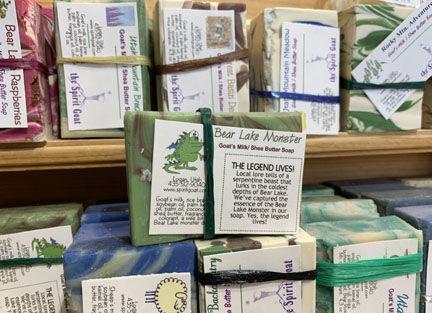 Tucked into a small, quaint shop at 28 Federal Ave. in Logan, The Spirit Goat offers a wide variety of goat's milk soaps and lotions made on-site. Many of the products are formulated for people with sensitive skin but can be used by anyone and make elegant gifts. A display in the store features dozens of colorful varieties of soap bars — some with unique local names like "Bear Lake Monster," "Jardine Juniper" and "Utah Wildflower."
The Spirit Goat also offers shoppers a way to support the community through a featured monthly "Purchase with a Purpose" product, with all proceeds going to nonprofit aid organizations such as CAPSA and the Cache Community Food Pantry.
2. Handmade honey caramels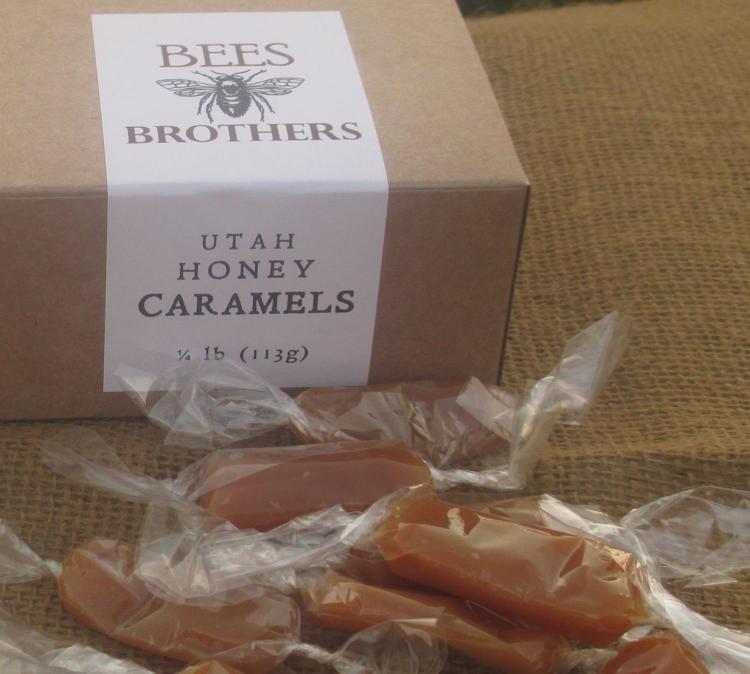 Bees Brothers is a small honey business run by the Craig and Kami Huntzinger family in North Logan. They sell several honey-based items, but caramels are their signature product.
"We got started as a fun family project to learn a little more about bees. It didn't take long for us to get more honey than we knew what to do with, and the boys started selling it at our local gardeners' market in Cache Valley," the company's website states. "Meanwhile, with all of the extra honey around the house, we started experimenting with it in all kinds of foods. … It took a bit of experimenting, but the final result was worth it."
Bees Brothers products are available at Crumb Brothers Artisan Bread in Logan, the Aggie Chocolate Factory on the USU campus and online at beesbros.com.
3. Cattle-friendly beef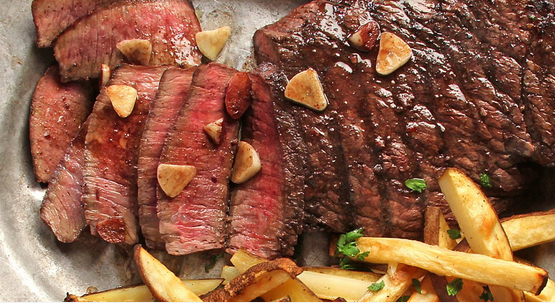 Here's a unique local product that might make a good holiday gift for your coworkers, especially those concerned about the treatment of animals.
Tripp Family Farm is a dairy cattle rescue operation in Richmond, and the beef they package comes from mature pasture-raised cows often used to wet-nurse calves saved from floods, fires, dairy bankruptcies and the like. Unlike beef cattle slaughtered in early life, this farm allows its animals to live "full, loving lives" (eight to 10 years) before being harvested. "We love our ladies," farm co-owner Adam Tripp said.
Tripp reports that roasts are one of the farm's most popular items this time of year, but other cuts of beef are also available. The meats can be purchased at the Island Market in Logan or bought online at the farm's website. Online purchases are delivered to homes in freezer bags.
4. "Like drinking an apple"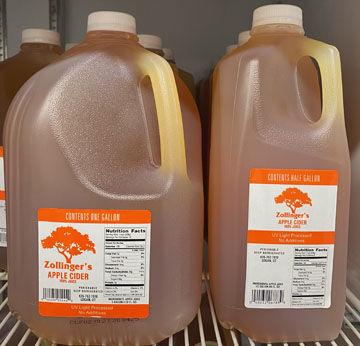 Since it has to stay refrigerated, this is something more appropriate as a gift to the neighbors than under the tree, but Zollinger's Apple Cider is a slice of Cache Valley life everyone should try at least once.
The cider is made from 13 varieties of apples grown on the Zollinger Fruit and Tree Farm at 1000 River Heights Blvd. in Logan. It's available in gallon, quart and pint jugs at Macey's, Lee's Marketplace and the Island Market or can be purchased directly at the farm.
People who've tried Zollinger's cider often remark "it's like drinking an apple." According to co-owner Erica Zollinger, that's because the cider is additive-free and UV-light treated instead of heat pasteurized, which preserves the flavor.
5. Local artists' creations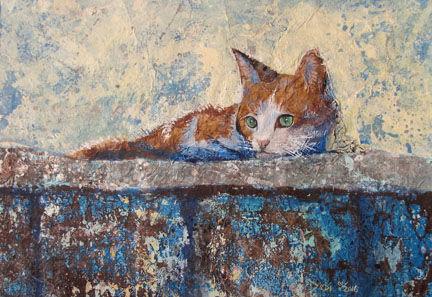 A unique co-op for local artists, the Logan Artists' Gallery has really taken a hit during the coronavirus pandemic, closing for three months last spring, then reopening on a very limited basis in June. The gallery at 43 S. Main will be open during the holidays on Thursdays, Fridays and Saturdays from noon to 5 p.m.
The gallery features a wide variety of creations, including paintings, pottery, jewelry, silk embroidery and glassworks. Co-op secretary Lucy Peterson Watkins, an artist herself, said prices for items run from $10 to as high as $500, but most of the artworks sell for under $150.
"You can buy such wonderful things for not a lot of dollars," she said. "And boy, we appreciate anybody coming in at this grim time that we are all facing together."
6. Custom-designed tumblers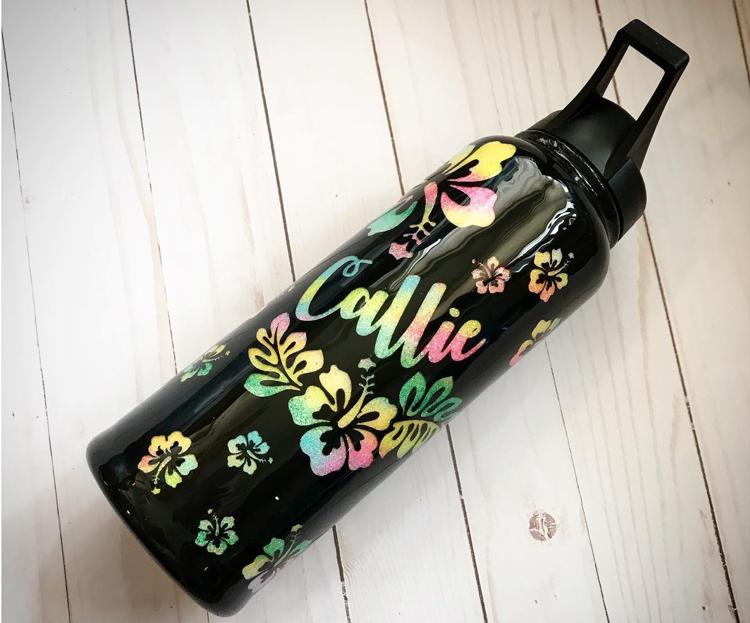 Nibley mother of two Jennessa James Waller had no plans to start a business when she began custom-painting mugs, tumblers and water bottles for gifts to friends.
"I've always been a creative person and am always looking for a creative outlet," she says. "Since I'm a young mom, I've got bills to pay and stuff like that, so I can't always afford fancy gifts, but I started decorating these cups and things to give to my family, and then my mom's friends would want some for their family, and it just kind of spread by word of mouth."
Waller now custom designs containers through her online outlet called Sweet Sunflower Shop, found on Facebook and Instagram. Give her an idea of what you'd like for that special person on your Christmas list, and she'll do her thing.
7. A book series for kids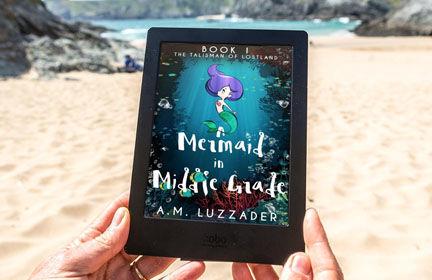 There are many Cache Valley authors with many books available online. A.M. (Amanda) Luzzader's children's book trilogy, "A Mermaid in Middle Grade," is just one example — and an especially good one for children between the ages of about 8 and 12.
Luzzader, a North Logan resident who has written fiction of all kinds, was selected as Writer of the Year by the League of Utah Writers for 2019-2020. Her mermaid series — available in hardback, paperback and Kindle editions — tells the story of a young mermaid's efforts to save an "undersea town turned upside down" by environmental threats.
8. Iconic local coffee roast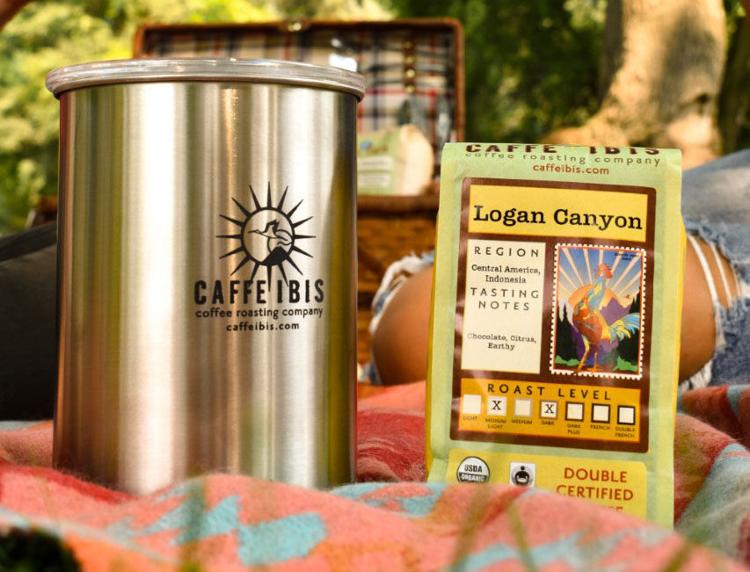 Caffe Ibis Coffee Roasting Company is one of Logan's iconic local businesses, offering "triple certified" organic coffee and coffee beans at its 52 Federal Ave. shop since 1976. If you are looking for a small gift that says Cache Valley, it's hard to top a 16-ounce bag of Logan Canyon blend, decorated with the unique artwork of noted local artist Robert Bissland.
The Ibis, of course, has a variety of other popular coffee blends such as Highland Grog, Moab Trail and Dark Side of the Moon, just to name a few. Beans can be purchased at the Federal Avenue cafe, ordered online and picked up at the cafe, or ordered online and shipped directly. The company's website is caffeibis.com.
9. Socks for the season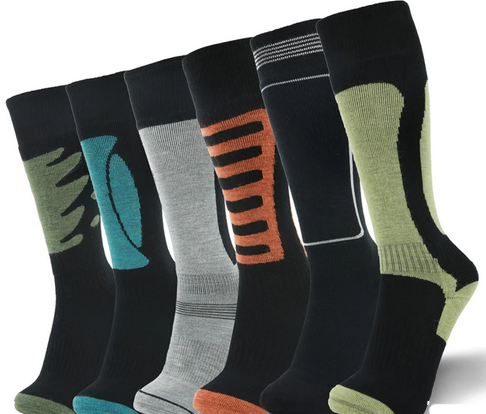 All About Socks is the outlet store for the Walt USA sock factory and textile innovation center at 2929 N. Main St. in North Logan. This is not a small business, but it is local, founded by USU graduates Ken and Hillary Ong in the early 1990s.
One of Walt USA's specialties is therapeutic compression socks, but those don't have that Christmastime cachet like a six-pack of "LIN Merino Wool Cycling/Hiking Thermal Socks," available at the outlet store or online at allaboutsocks.com.
All about socks also has a variety of colorful theme socks for both adults and children.
10. Handmade home decor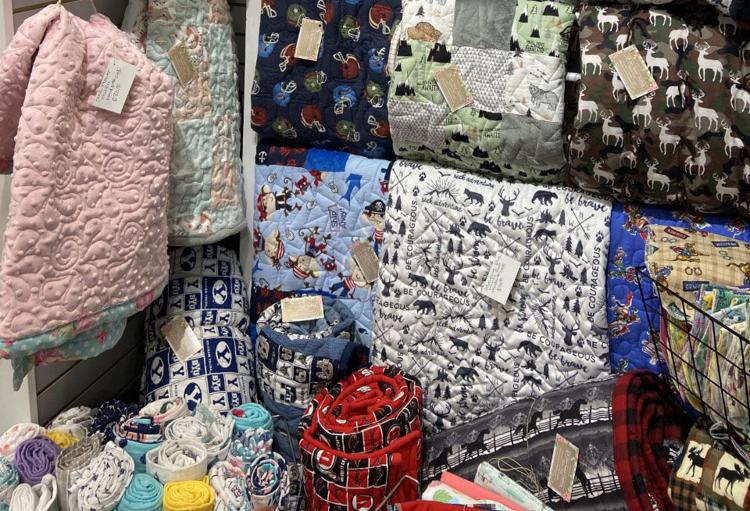 "Locals," a gift and home decor shop at 1050 N. Main in Logan, provides an outlet for local vendors to display and sell handmade gifts and wood creations along with antique items.
It's a bit like going to an indoor flea market but with a strong emphasis on locally produced crafts.
Store hours are 10 a.m. to 9 p.m. daily and Saturdays. On Black Friday, Nov. 27, they'll be open from 8 a.m. to 9 p.m.
11. A ticket to roll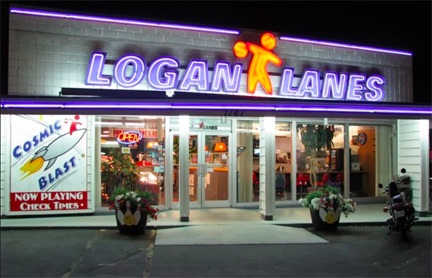 They're social distancing at Logan Lanes with every other lane closed and masks required, but it's otherwise business as usual at the six-decade-old local fun facility.
A game costs from around $6 to $7.50, depending on the time of day, and gift certificates are available. The bowling alley is open to non-league play all day Friday, Saturday and Sunday.
Logan Lanes opened in 1959 after the sport became a rage, thanks to the invention of automatic pin setters. At that time, the facility's location at 1161 N. Main St. was considered the edge of town. Longtime owner Don Wilma died in 2018, but his son, Mike, decided to carry on the family business.
12. Let 'em eat treats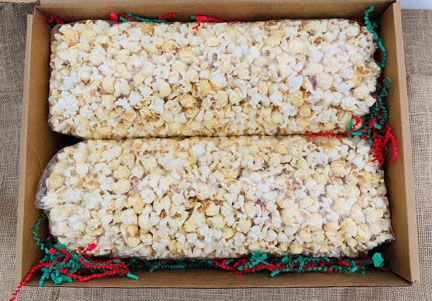 Another welcome gift in local offices or neighborhoods every Christmas is kettle corn, or as a local popper of note spells it, Kettle Korn.
Cache Valley Kettle Korn was started eight years ago by Providence resident Adam Gleed, who along with his daughter Taylor has become a fixture at local events such as the Gardeners' Market, Cache County Fair and USU sporting events. "Anywhere there's a party, we like to be," Gleed said.
The company has a variety of special holiday packages promoted on its Facebook page. Orders can be made by phoning (435) 881-4698.