HOSPERS—Hospers Elementary students might not typically drink coffee, but that hasn't prevented pupils in the K-5 school from emulating characteristics of the bean used to make the caffeinated beverage.
"Being a Coffee Bean" is the building's theme for the 2021-22 academic year and is inspired by the 2019 book by Jon Gordon and Damon West, "The Coffee Bean: A Simple Lesson to Create Positive Change."
The authors released an accompanying kids' version of the book last year, which tells the story of a boy named Gavin who starts school in a new town. His teacher tells him the story of the coffee bean, carrot and egg to encourage him to face adversity.
Principal Marcia De Graaf spoke about the significance of those three items and how they react differently when put in boiling water.
"If you put the carrot in, it turns soft and mushy. You let the world around you bother you, make you soft and mushy. You put an egg in, and it gets hard and mean, like a boiled egg," De Graaf said.
However, when a coffee bean is put in boiling water, it floats and transforms the environment around it. People can react to situations around them in similar ways as each item, but it's the coffee bean that Hospers students should imitate through positive actions.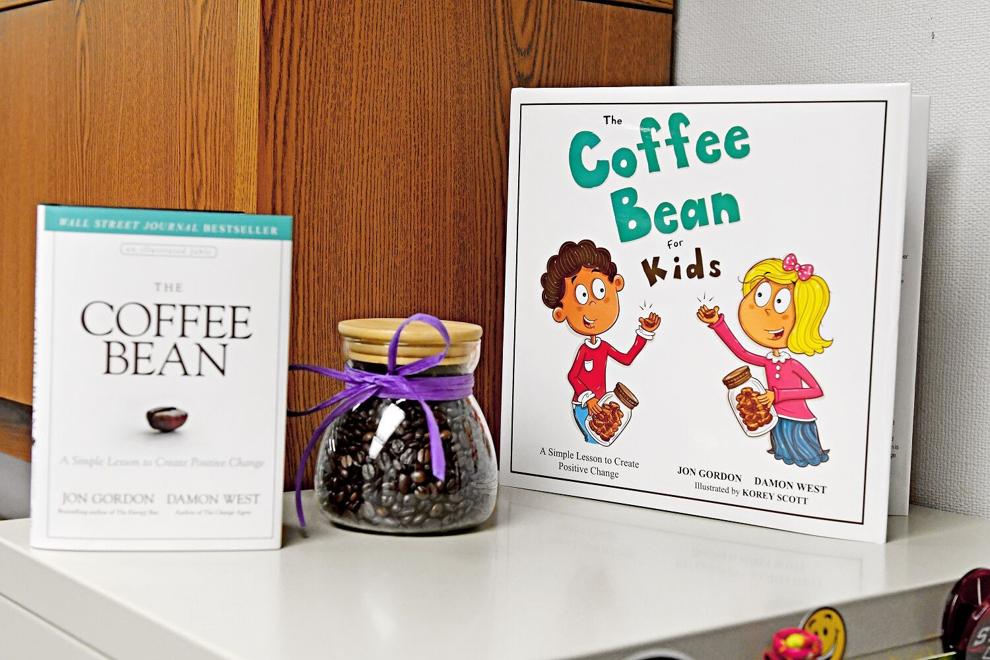 De Graaf said those transformative actions boil down to three main rules:
Include everybody.
Help others.
Smile.
Each classroom in the school has a copy of "The Coffee Bean for Kids" as well as a jar of coffee beans to serve as a symbolic reminder of the theme for the year.
To drive home the point of the three rules and the theme, Hospers Elementary also holds activities at least once a month for its students in which classrooms of different grade levels pair up with a "buddy class."
De Graaf led the first activity at the start of the academic year, which was reading the children's version of the book to the groups and introducing the concept of the coffee bean to them.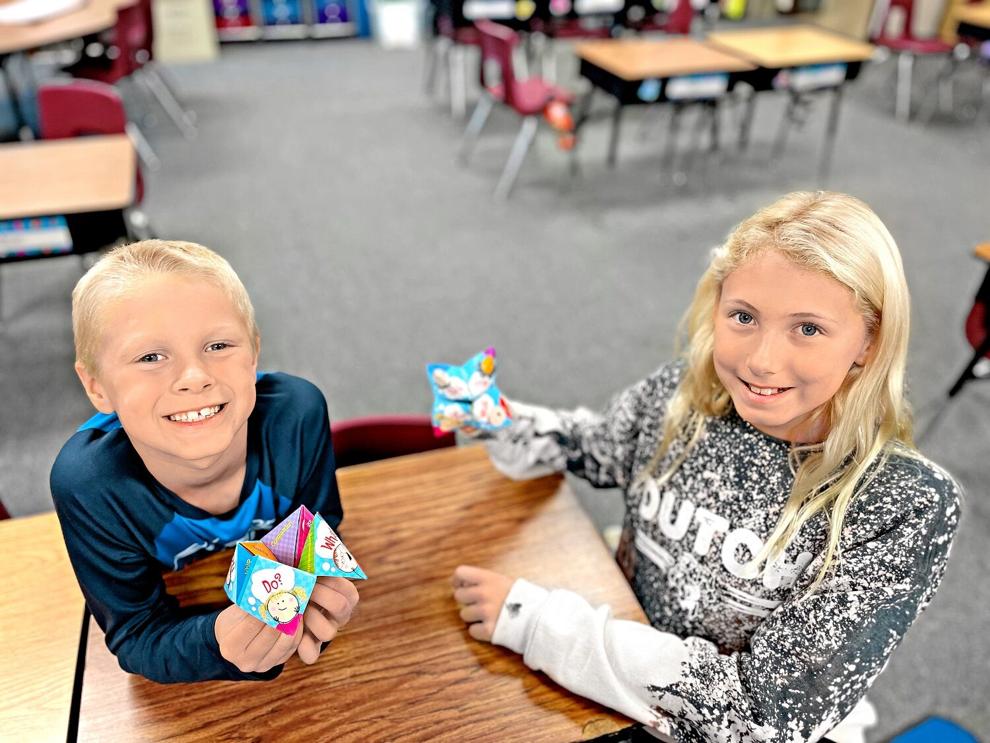 Other activities students have done with their buddy class peers have included brainstorming ways to act like a coffee bean in their own lives; making classroom contract posters affirming their commitment to the three rules; playing checkers on giant checkerboard sets; and making origami cootie catchers.
The paper templates for the catchers were divided into squares and triangles with different character traits and hypothetical scenarios, such as if a student saw someone being bullied or found a lost wallet or purse. Students then were asked how they would react to each scenario.
Although the buddy classrooms are set for the whole academic year, students within each class rotate whom they are partnered for a given activity. Partner classrooms also are free to schedule activities more frequently than once a month if they choose.
De Graaf said there's great value in having older students connect with and get to know their younger peers.
"By the time we do a number of activities together, it helps build a positive culture and a sense of family here at Hospers. Elementary. It's very purposeful learning too," she said. "I think the world would probably be a better place if we all included everybody and helped others and smiled."