Fourteen Coffee Countians have now died from COVID-19 and the county has logged more than 1,300 cases of the virus, according to the latest report from the Tennessee Department of Health.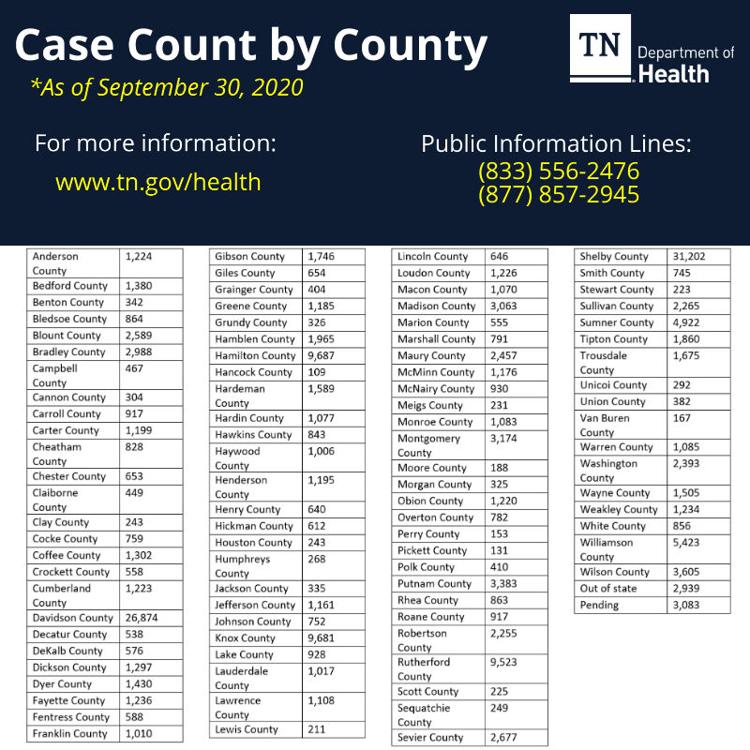 The report, which is updated at 2 p.m. each day, lists Coffee County with 1,302 overall cases of COVID-19 counted, with 228 of them considered active and 1,060 considered inactive/recovered.
The County Data Snapshot, which was last updated Tuesday, Sept. 29, lists Coffee County with a daily case rate of 38.4 per 100,000 residents.
Over the last two weeks, Coffee County has averaged 21.2 new cases of COVID-19 per day. The previous two weeks, the average case rate was 15.
Over the last week, the county has averaged 231.6 tests per day, with a percent positive rate of 10.9%.
Free COVID-19 testing is available at no cost for Coffee Countians at Waggoner Park, 1300 E. Carroll St. The testing is drive-through testing, meaning patients will not need to leave their vehicles to get tested.